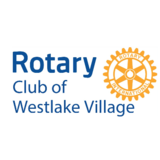 Rotary Club of Westlake Village
Imagine Rotary
Philanthropy & Volunteerism
|
Westlake Village, CA
What We Do
The mission of the Rotary Club of Westlake Village is to provide service to others, to promote high ethical standards, and to advance world understanding, goodwill, and peace through its fellowship of business, professional, and community leaders.
International Information
The members of the Westlake Village Rotary Club represent a diverse group of people who share the goal of working together to do good in our local community and internationally. Since 1972 we have been united in service above self, friendship, and the strong belief we can help make our community and the world a better place.
Calendar
| Mon | Tue | Wed | Thu | Fri | Sat | Sun |
| --- | --- | --- | --- | --- | --- | --- |
| 29 | 30 | 31 | 1 | 2 | 3 | 4 |
| 5 | 6 | 7 | 8 | 9 | 10 | 11 |
| 12 | 13 | 14 | 15 | 16 | 17 | 18 |
| 19 | 20 | 21 | 22 | 23 | 24 | 25 |
| 26 | 27 | 28 | 29 | 30 | 1 | 2 |
| Mon | Tue | Wed | Thu | Fri | Sat | Sun |
| --- | --- | --- | --- | --- | --- | --- |
| 19 | 20 | 21 | 22 | 23 | 24 | 25 |
| 26 | 27 | 28 | 29 | 30 | 1 | 2 |